We would like to welcome you to the DEAN SA Pay Online Community.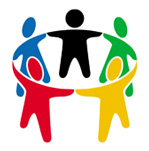 This is a virtual platform and you will be able to do a lot of things such as ;
Open DEAN Cryptomarket Virtual Account.
Use your DEAN Token account.
Pay for the Educational items at University, College and Any Tertiary Education.
Purchase products from your trusted community and Merchants (Go to Market Place)
Earn interest on money you borrow family, work coworkers, friends (even those who don't pay you).
Exchange products in our market place.
Register as the supplier/merchant.
Send, receive and exchange cryptocurrenncy DEAN ZAR.
More information

This is an online virtual community and you could be able to do business with your educational network community:
CryptoCurrency: in order to get product or buy services or render services. Now you can use Cryptocurrency for anything.
Peer to Peer Lending: Now you can use the power of the community in order to help you or your love ones. With our Afribit system you can be able to lent money to your friends and family. With our exciting peer to peer lending system, you can charge interest on your money that you lent others. Your money can be collected using Bitcoins.
Merchant Services:Start paying your Tuition fee, Accommodation, Food and Educational items including books, computers and any other product using our exciting DEAN PAY System.

Supplier Registration: Register as the supplier and offer products online. Sell to other members of Cryptomarket .
Loan and Vehicle plan: We can assist you with the loan products and vehicle plan rent to buy online.
Now you can start trading securities using the Cryptocurrency.
Terms and conditions are subjected to the DEAN SA Foundation non-profit organisation based on Cryptocurrency ecosystem.