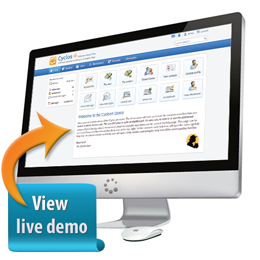 Welcome to the Cyclos 4 communities service. This online service, provided by the Social TRade Organisation, allows communities to create their own currency network in a few simple steps. Clicking on the 'Create your community' button below will open the Community register page. After the registration has been submitted, a confirmation e-mail will be sent with the necessary documentation. If you want to have a look at an existing community first, you can login at the demo community by clicking on 'View live demo' on the right. 
Each community will get their own website with a built-in content management system (CMS). Users can make payments to other users or to the community account. Currently two monetary models are available. Mutual credit (negative credit limit for user balances) and Initial credit (common banking). Various features are available such as an online marketplace, references, messages, alerts and notifications.
Cyclos 4 communties administrators can enable the
integrated SMS module
that supports all common SMS banking operations. A smartphone app that can be
downloaded here
will work 'out of the box' for all community users.