This is the public home page of community, mainly entrepreneurs and start-up companies, mentors and advisers. The Bartering Exchange of Cooperation Services  (BECS) market is tutored by the managers of the platform and entrepreneurship-hub coordinators. 
This managers acting as mediators, provide the discounts, vouchers, guarantees, etc.  for (i) increasing the start-up liquidity and  improving their cash-flow, and (ii) facilitating cooperation agreements, business deals and services procurements among the members of the platform: entrepreneurs, start-up companies, mentors, advisers, providers and suppliers of services and consumers. 
The BECS market and the banking managers use the non-speculative EUs currency, the exchange is 1 EUs = 1 Euro. All the EUs transactions are realised through the platform, keeping registered, for if it's necessary to be audited. The EUs can be changed in Euros (€) if this is necessary or required.
More information

There are a lot of Cyclos communities, but  COOPRENEUR.EU is the unique one for helping start-up companies to boost their development, faster scale-up and internationalisation.
To help you Cyclos made the following resources available: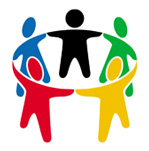 Manual: two manuals are available, one for users and one for administrators. The manual can be viewed by clicking on the dashboard icon 'Documentation' or by clicking on the help icon at the top right of each page.
Forum: a user forum is available where community admins can help each other with questions and exchange experiences about Cyclos. Be aware that this is a user to user forum. The Cyclos team cannot give any support here.
Cyclos project site: the main information source for all Cyclos activities.

Newsletter: every quarter we will send a newsletter containing the latest updates. If you want to get the latest news, please subscribe to our newsletter.

If you encounter any bugs while using Cyclos 4, please report them on Cyclos 
forum
and we will solve them as soon as possible.
If you are an entrepreneur or start-up company contact your closer entrepreneurship-hub coordinator to provide you an
Individual Development Plan (IDP), 
 offering a wide catalogue of banking and cooperation services, and a mentors and advisers community, for supporting you the faster and easier way to the success!