Join us in the money evolution.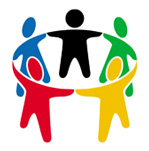 Dot Money is a new currency for everybody.
Provides a new economic model that stabilizes the global economy
Offers Governments liquidity, strong social development and a tool that reduces taxation 
For Companies its business as usual with reduced or eliminated taxation burdens
Individuals gain a fair living stipend that will eventually eliminate poverty
Create Your Account

With your Dot Money Account you gain:
Regular Minimum Income: This is not intended to make anyone rich, but provides a regular income that can cover the basics so that the dignity of human existence can be explored.
Payment Tools: Full Internet and Mobile Banking capability to transact with Dot Money.
A Growing Ecosystem: As Dot Money enjoys wider adoption there will be numerous benefits derived from participation in the community.
Consider getting involved in other ways. We welcome inquiries for partnership in this exciting project. 
If you encounter any bugs while using the system, please report them to our helpdesk and we will solve them as soon as possible.