iWinPay is a Sedel Capital LLP (SCL) service. It is a mobile Payments and Remittances Exchange Network.
iWinPay brings together the best in class Financial Services expertise and the best in class systems, infrastructure and communications technology to leverage on the reach of a local network of independent Partners, Brokers and Entrepreneurial Agents in a vast eco-system of Mobile Payment and Remittance Exchange to empower commerce and create instant value for all stakeholders. Empowering them to initiate, execute and monitor real time payments and remittance transactions online and also by sending one sms message from any phone on any mobile network anywhere. 
The network assists enterprises to transact efficiently and participate in mobile commerce. Members can enjoy the following advantages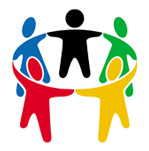 Free advertising
Free webshop for both online and mobile commerce 
Efficient and improved business process and supply chain order management
Real time business transaction notification
Inventory management
Mobile Transaction execution and tracking
And more...
More information

You can create and manage your own community within the iWinPay Network without worrying about configuration details, communication gateways, system infrastructure and related costs.  This allows you to focus on growing your business, managing your supply chain, managing your inventory reaching new customers and growing sales.  
You can login now or sign up today and find out how we can help you.
For further information please contact us
Sedel Capital LLP
iWinPay Network
11 Elounda Court
Benfleet
Essex SS7 5QA
United Kingdom
Tel: +447921213444